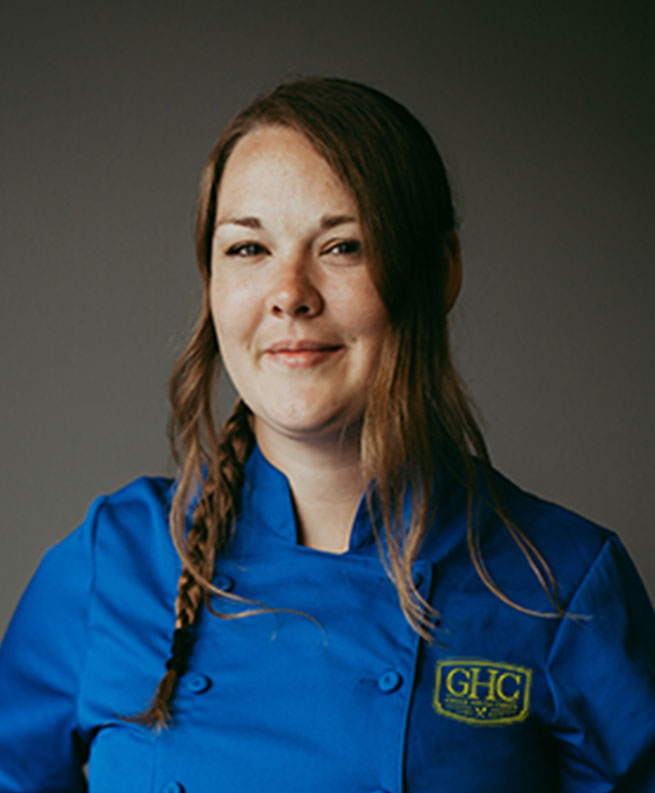 AMANDA BELFLOWER
Traveling Chef
Amanda Belflower has been a priceless member of our elite Bleu Coat Army since joining the team in 2014. She was inspired to become a chef because she believes all of the different herbs, spices and other ingredients she uses provide never-ending possibilities for creativity in the kitchen. And she brings those possibilities to life at every meal for her Chapter House.
When you walk into Amanda's kitchen you'll feel like you've been transported to an authentic sushi restaurant. Sushi is not only her favorite food to prepare—but she's truly great at it. And she's always working to "one-up" her last sushi display.
Not only does Amanda provide healthy, flavorful options for her Chapter House, she also pairs her meals with the best music. It's a complete feast for all five senses.