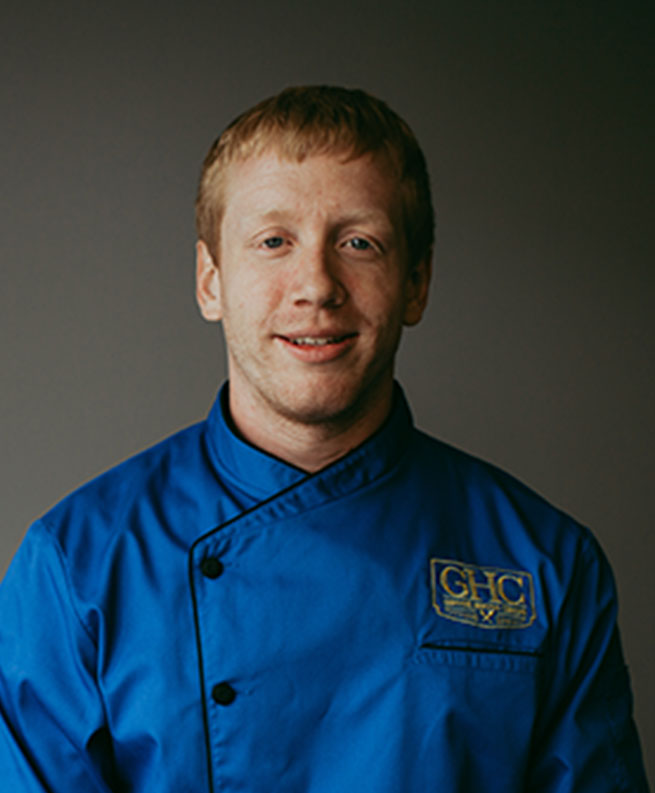 KEVIN HUISMAN
Area Manager
Kevin got his start with the Blue Coat Army long before the blue coats were even a thing. In fact, he joined our team in the kitchen just as Greek House Chefs launched, and now serves as a valuable Account Manager.  
When he first became a Blue Coat Chef, Kevin spent countless hours in the kitchen at Alpha Delta Pi on the Iowa State University campus, creating delicious meals and custom desserts for satisfied students. He then became a part of our integral Campus Management team. Now, as an Account Manager, Kevin oversees a large territory and assists with developing our elite Blue Coat Army.
Kevin strives to bring a positive attitude to his team of chefs, always leading by example. Having been on our original campus for several years, he brings extraordinary knowledge of the community and the Greek system to new chefs. Kevin strives to create a positive environment both for our employees and our clients, which is something they both appreciate very much.