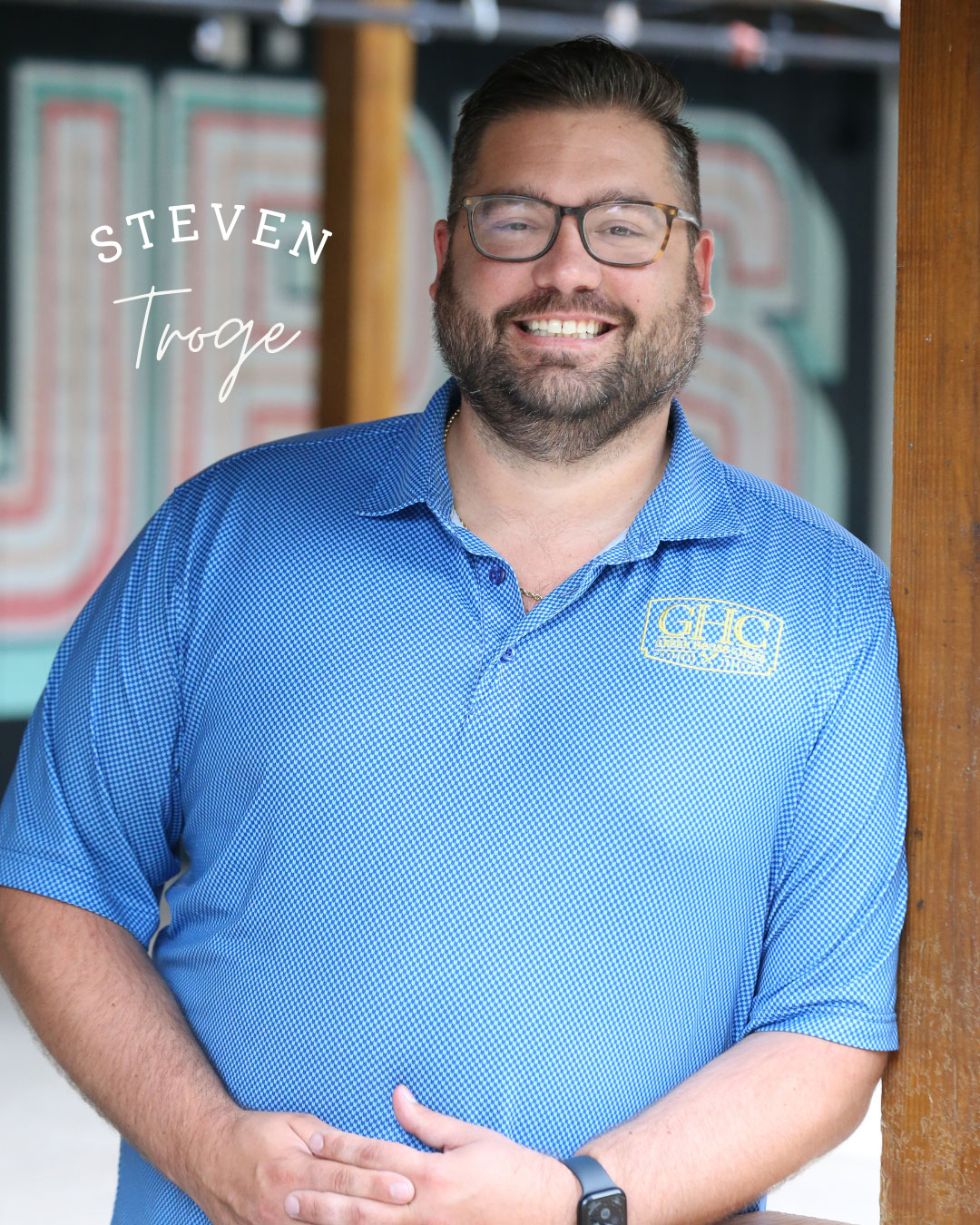 Favorite Food to Cook:
Steak with my famous chimichurri sauce
Favorite Food to Eat:
Fried chicken, of course
STEVEN TROGE
Sales Director
Steven Troge is one of the funniest and most loveable members of the Blue Coat Army. His passion for food, people, and making sure others have a great experience are just a few of the key ingredients that make him a valuable part of our team.
Like many chefs, Steven's first brush with the industry was in the dish room of a kitchen, but he knew pretty quickly that it wasn't where he would stay. After the dish room, he worked at the café for a lodge at Yosemite, and then went on to fine dining, where he worked for a James Beard Nominated Chef. Finally, Steven became the Sales Director of Greek House Chefs.
As Sales Director, Steven meets with students, House Directors, Board Members and national affiliates to understand their needs. Then, he works tirelessly to develop a unique plan, partnering with GHC management to train and implement the food service plan for each house. Did we mention he also checks in weekly with our Blue Coat Chefs on campus? He does. And the chefs (and their Chapter Houses) love him for it.
Steven knows what Chapter Houses need. "Our chef retention, chapter reten­tion, unwavering focus on dietary accommodations, service customization, and responsiveness are all important things that make us stand out from our competitors. Our passion, energy, and adaptability make us the elite team. All of those things contribute to making us the only national food service company to not lose one of our chapters to a competi­tor last year."
Favorite Food to Cook:
Steak with my famous chimichurri sauce
Favorite Food to Eat:
Fried chicken, of course