From managing seafood restaurants on the Texas gulf coast to selling for a national food service broadliner in Iowa, Carey's career has always been in the food service industry. She says she still remembers exactly where she was when she realized that she was a full-fledged foodie. Carey was probably about 12 years old, and was out to dinner with her Uncle Brad in Egg Harbor New Jersey. He ordered for her and she fell in love with a Jersey Shore classic, "Clams Casino".
Today, Carey runs Greek House Chefs with her husband, Corey, and 115+ fellow foodies and she proudly exclaims that it is her dream job! Carey wakes up every single day, pours herself an enormous cup of coffee, kisses her kids and hops into Corey's truck. Together, they either head to the office, a nearby kitchen on campus or to the airport to visit clients all over the country. The entire Greek House Chefs team is obsessed with serving the best food imaginable to fraternities and sororities on campuses nationwide and they get that passion directly from Carey and Corey. They are active in every single piece of the business from vendor relationships, to special event planning or having lunch with a House Director, they are 100% committed to Greek House Chefs and its success.
Someday, Carey and Corey hope to retire in Puerto Vallarta, Mexico. But for now, they will send their oldest two daughters off to college, watch their 10th grader play softball and cheer on their 11 year old daughter at her next swim meet. Carey and Corey's 4 daughters are going to have one heck of a time finding spouses to stand up to Corey's culinary skills. After all the years of eating Corey's cooking, their future spouses are going to have some big shoes to fill when it comes to cooking the family favorites like: authentic Italian spaghetti, grilled fish tacos and a Hansen family favorite "Gourmet Taco Night".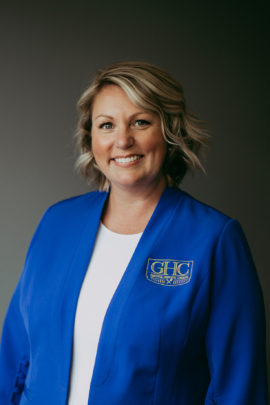 My name is Carey Hansen and I am the Owner and Operator of Greek House Chefs. Alongside my husband, I work with a team that I consider my family and that is what makes Greek House Chefs incredibly special to me. I love coming to work every day and working alongside the team my husband and I have cultivated from the beginning. Seeing Greek House Chefs grow and expand past all of our expectations has been incredible. I look forward to meeting you at your dinner table soon.
Sincerely,
Carey Hansen