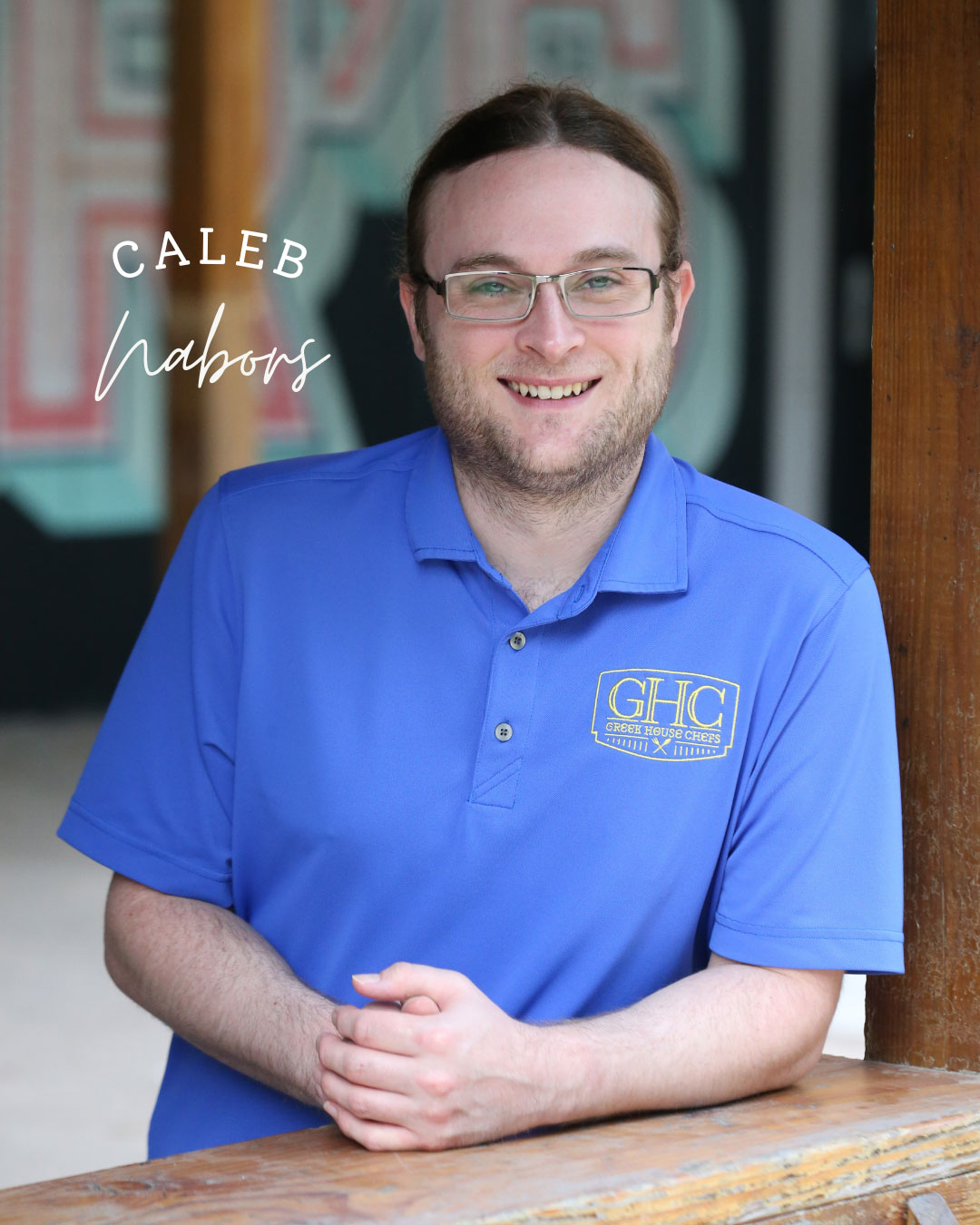 CALEB NABORS
Traveling Chef
Meet Blue Coat Chef Caleb. He's always up for a challenge, and trying new dishes which makes him the perfect fit for a Traveling Chef. He knows a lot of different cuisines, and is always willing to learn a new dish wherever he goes.
Caleb is multi-talented and has 12+ years of experience working in the restaurant industry as well as a background in Nutrition & Food Science. Caleb's passion for cooking comes from watching and learning from his favorite chefs Alton Brown and Anthony Bourdain. He is always up for a challenge and likes to create new dishes with items that he is unfamiliar with so that he can continue to learn and grow as a chef.
Caleb is an avid local farmer supporter and loves spoiling his fraternity with the freshest ingredients. Caleb says that the most rewarding part of his job is the constant appreciation he hears from his chapter house and how much they love his food.