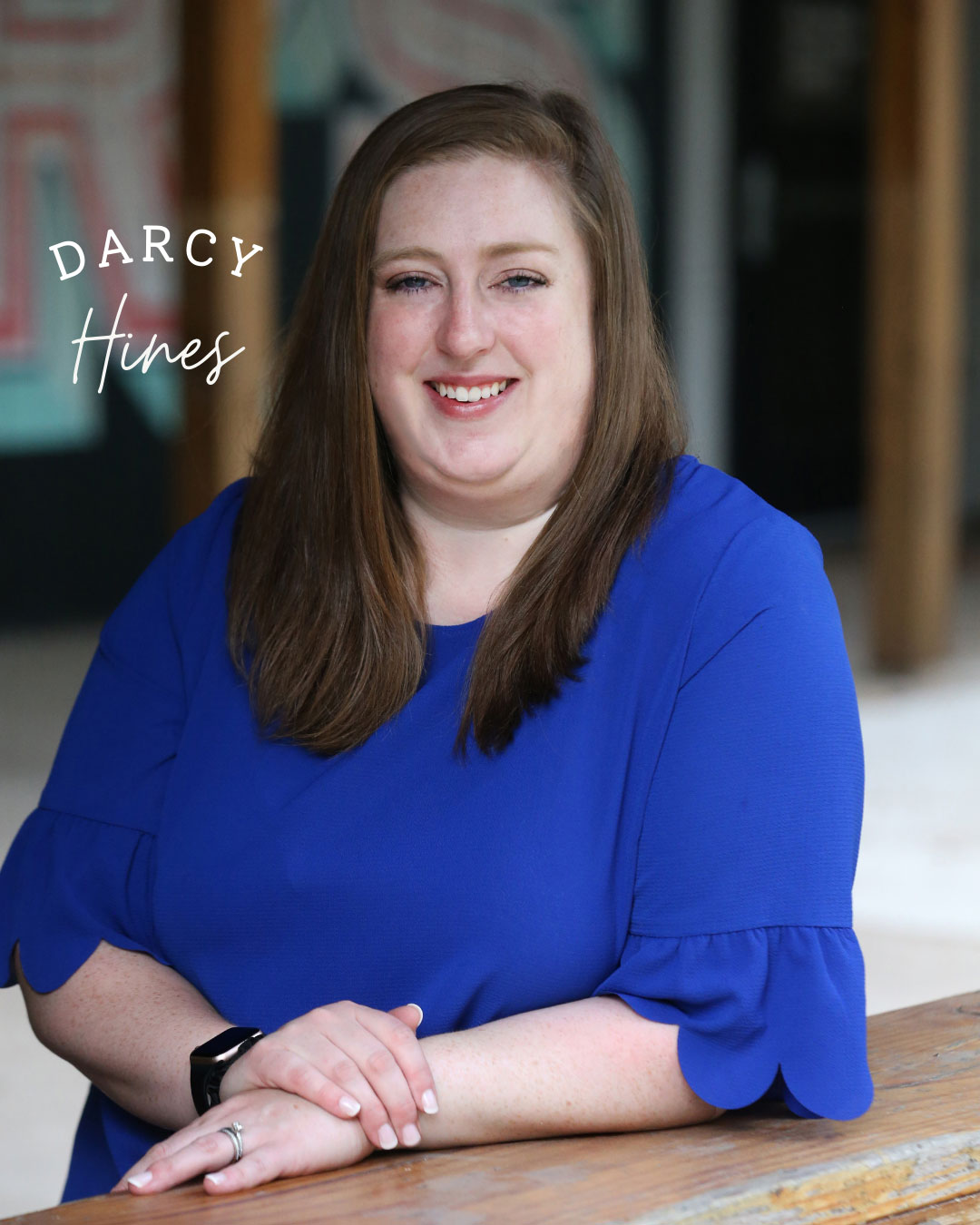 Favorite Food to Cook:
Brownies
Favorite Food to Eat:
Pizza of any kind
DARCY HINES
Director of Marketing
Like many of her teammates, Darcy was a youngster when she first fell in love with the restaurant industry. She spent countless days in her aunt's restaurant learning how to make fresh pasta, assisting with desserts, and helping out in the dining room, filling water glasses and delivering food.
Little did she know that decades later she's put her childhood experience to use as Greek House Chef's talented Director of Marketing. Prior to her current role, Darcy was working with Greek House Chefs as a freelance designer, making custom menus for the Chapter Houses at Iowa State University.
In addition to her "on the job training" at her aunt's restaurant, Darcy attended Drake University where she earned Journalism and Graphic Design degrees. During that time, she also worked at Jethro's BBQ, which is where she met her husband and fel­low Greek House Chef, Frank Hines. (See? Food does bring people together.)
In between creating marketing materials for her team, Darcy spends time with her husband and two (soon-to-be-three) children. She is a true foodie and loves to try new dishes at local restaurants. Darcy also enjoys baking and trying new recipes for family dinners when she can convince Frank to take a seat.
Favorite Food to Cook:
Brownies
Favorite Food to Eat:
Pizza of any kind