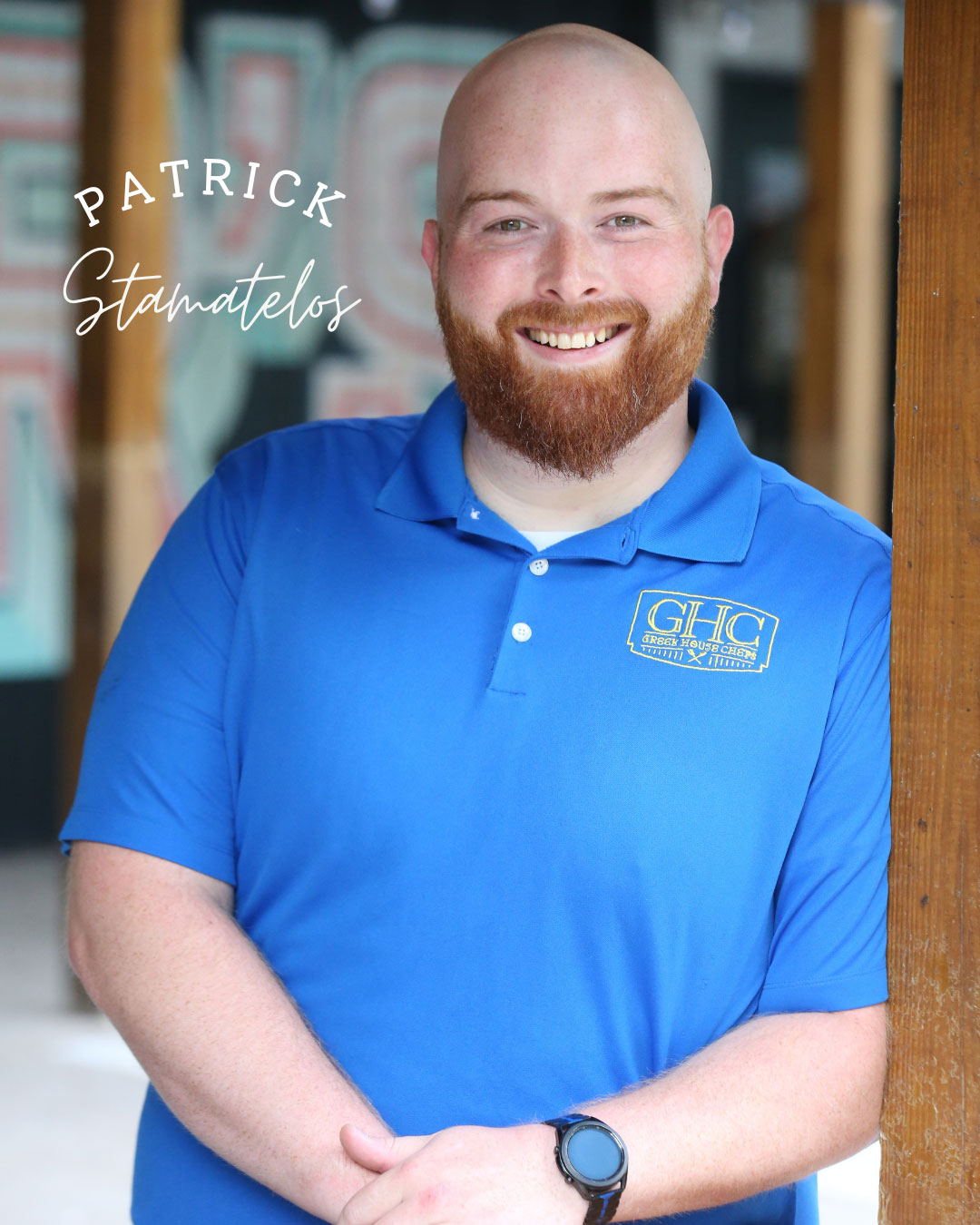 PATRICK STAMATELOS
Corporate Controller
As our Corporate Controller, Patrick develops lasting partnerships with fresh produce, dairy and meat providers to ensure that the Blue Coat Army is fully-equipped to prepare healthy, responsibly-sourced meals.
Patrick got his start at Iowa State University and thoroughly enjoyed the freedom of running his own kitchen. He also appreciated the work-life balance that Greek House Chefs offered. Now, Patrick spends his days working with our vendor representatives such as US Foods, and other local produce companies, to ensure that our chefs have the very best ingredients for their scratch-made meals.
When Patrick isn't pouring his heart and soul into the food he's creating, or collaborating with our chefs, he's a dedicated father who loves to spend time with his wife and kids.