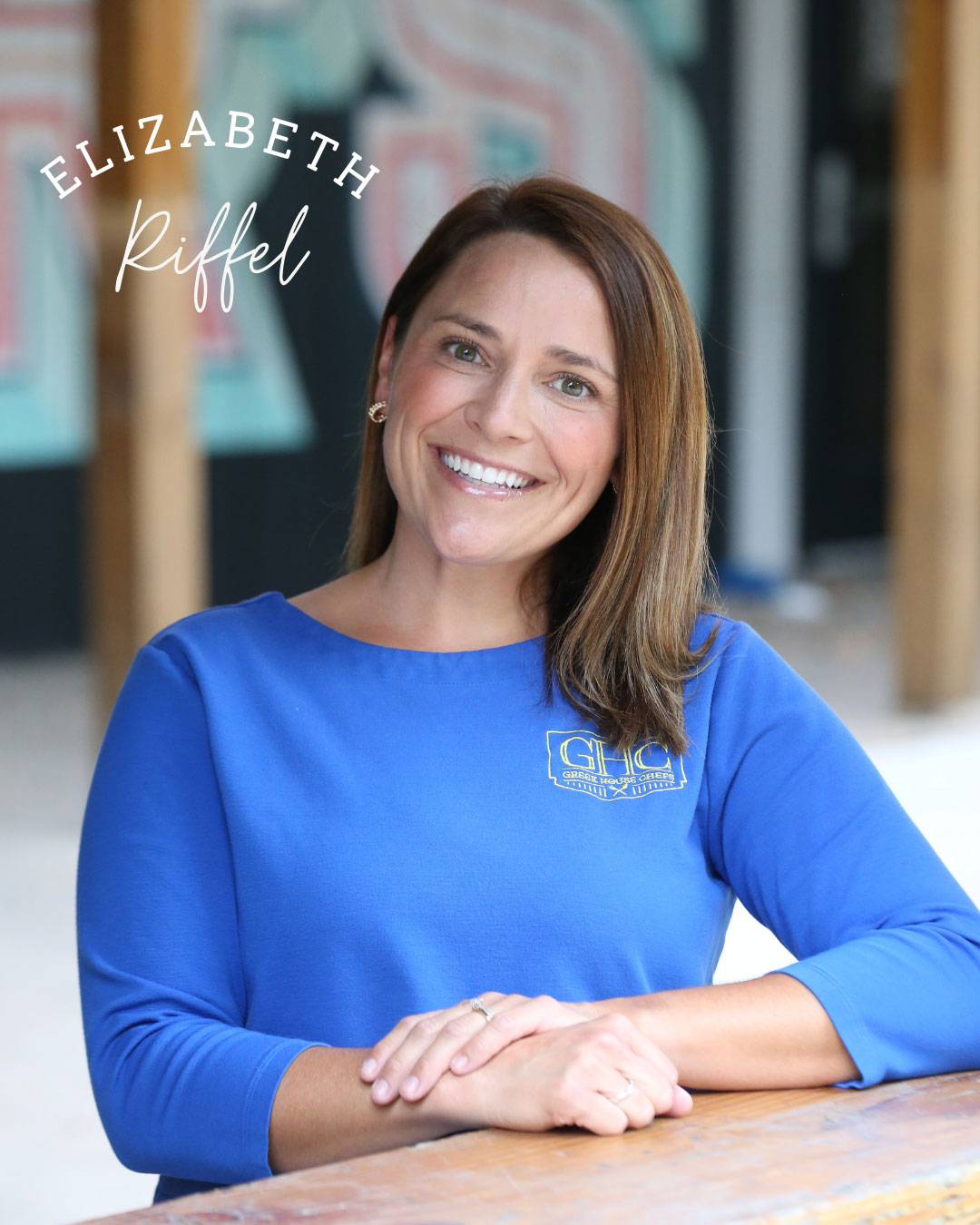 Delta Delta Delta Alumni, Kansas State University
ELIZABETH RIFFEL
National Sales Director
Elizabeth Riffel is as passionate about food as she is about enhancing the Greek life experience at campuses across the country. That's why she's the perfect National Sorority Account Manager for Greek House Chefs. (And yes, she works with fraternities too.)
Prior to joining Greek House Chefs in 2016, Elizabeth studied Hotel & Restaurant Manage­ment at Kansas State University where she was an active member in her sorority, Delta Delta Delta. In fact, visiting Tri-Delta houses across the nation is one  of her favorite parts of working at Greek House Chefs. After graduation, she gained extensive experience in the hospitality management and sales industries. However, she found the work-life balance in those fields—well, wasn't very balanced. That's when she discovered the family atmosphere of Greek House Chefs.
Although not a professionally-trained chef, Elizabeth's love for cooking started at an early age when she chose to watch The Food Network instead of Saturday morning cartoons. Inspired by the chefs she saw on TV, she and her younger sister also created and filmed their own cooking shows using their parents' VHS camera.
When she's not traveling to different campuses for Greek House Chefs, Elizabeth spends time at home with her husband and two children. Her favorite meals to prepare are traditional dishes with a healthy twist like, spaghetti squash lasagna boats for dinner, and fresh fruit and vegetable smoothies for breakfast.
Delta Delta Delta Alumni, Kansas State University