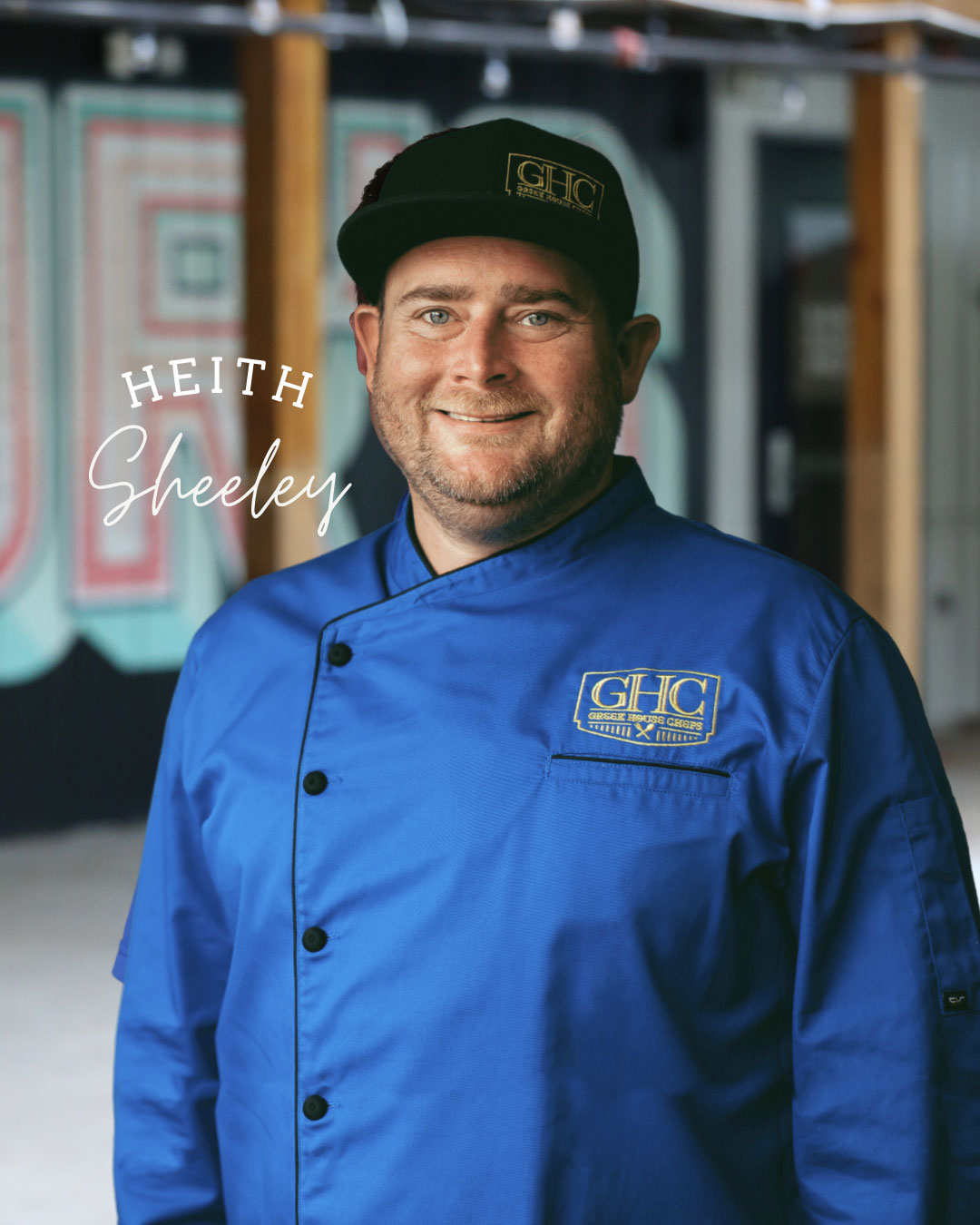 Beta Theta Pi Alumni, Iowa State
Favorite Food to Cook:
Down Home Southern Style
Favorite Food to Eat:
Pho
HEITH SHEELEY
President & CEO
Growing up in Texas, Chef Heith Sheeley discovered his love of food —specifically authentic Southern cuisine—through countless hours spent in his great-grandmother's kitchen. (Thanks, Heith's great-grandmother!) Now, as Greek House Chefs' National Director, Heith makes sure that all Chapters receive delicious and nutritious food that fits their needs.
Prior to graduating from Culinary School and earning his American Culinary Federation diploma, Heith attended the Iowa State University College of Business where he gained valuable knowledge about profitability and management. While at ISU, he was also a proud member of Beta Theta Pi—yes, the same place where he once prepared meals and now manages food service. After graduating, Heith held chef positions at acclaimed restaurants in Kansas City, notably Raglan Road, a high-end Irish restaurant in the Power and Light District, as well as at Piropos, a unique and delicious Argentinian steakhouse.
Heith's role at Greek House Chefs includes working continuously with Chapters across the nation ensuring that their chefs budget properly, maintain quality and receive the support they need to provide exceptional food to their Chapter House.
With a high demand for Greek House Chefs' fresh food throughout the country, Heith also trav­els to all of our new campuses and Chapters, personally making sure that every chef he places is going above and beyond. Every Chapter knows they're in good hands when Heith is in the House.
Beta Theta Pi Alumni, Iowa State
Favorite Food to Cook:
Down Home Southern Style
Favorite Food to Eat:
Pho