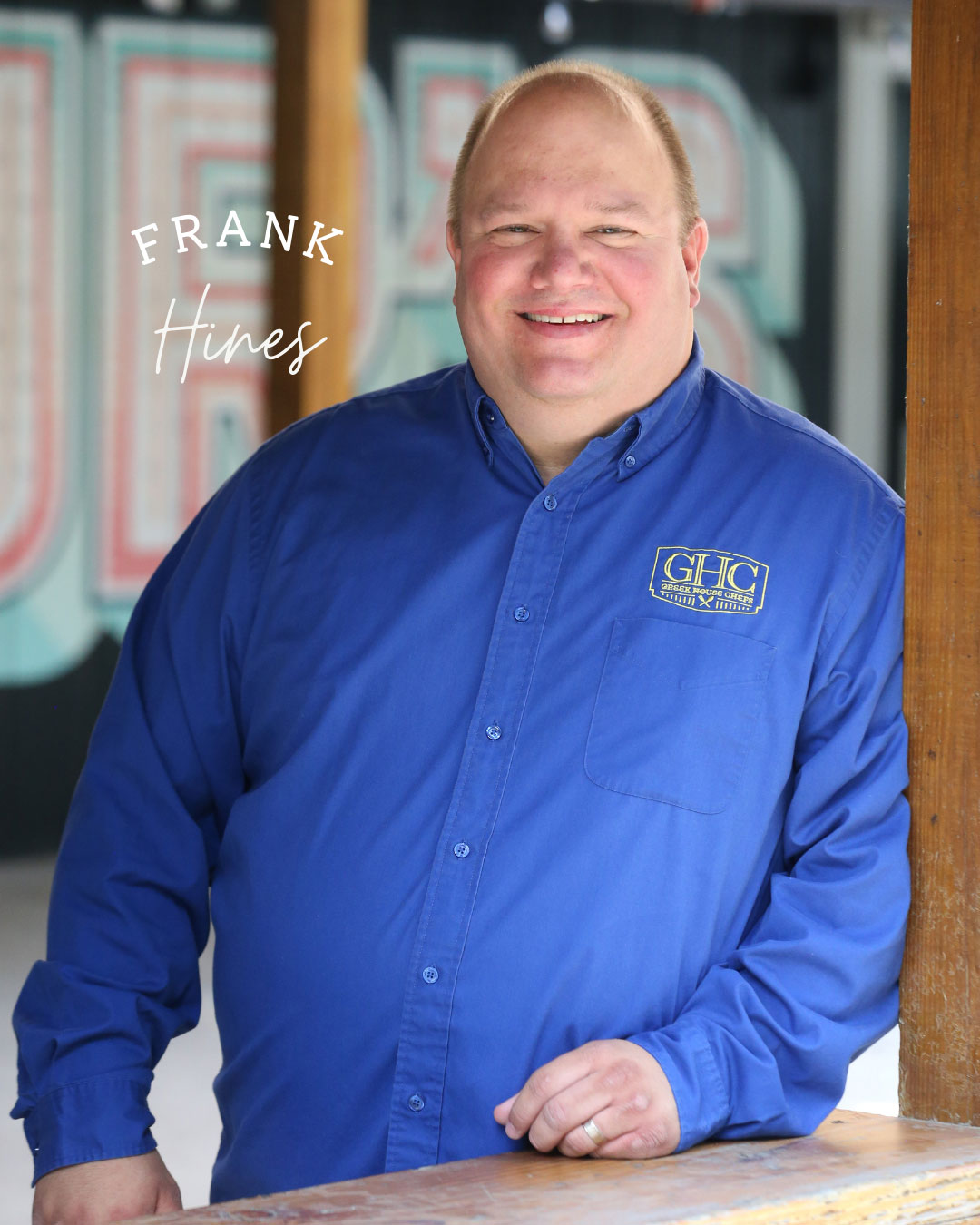 Delta Sigma Phi Alumni, Iowa State
Favorite Food to Cook:
Frank's Famous Baked Ziti
Favorite Food to Eat:
Good old spaghetti and meatballs
FRANK HINES
Chief Operating Officer
Frank grew up in the restaurant industry… literally, spending countless days at his Grandparents' restaurant, The Chuck Wagon. Now, after 22 years in the food service industry, Frank is considered an expert among experts in the culinary world.
After being inspired by his grandparents' restaurant, Frank attended Iowa State University to study Hotel/Restaurant Management. Then, he attended the Cooking and Hospitality Institute of Chicago, Le Cordon Bleu Program. After graduation, he began cooking at The Pump Room in Chicago. Several years and a lot of acquired skills later, Frank moved back to Iowa and worked at several well-known restaurants, even opening and creating the menu for Jethro's BBQ.
After 5 years with Jethro's BBQ, Frank was tired of the nights, weekends, and holidays at work. This lead him to a unique opportunity with Greek House Chefs cooking for a fraternity at Iowa State. In a few short weeks Frank fell in love with the company and has never looked back.
After serving as an extraordinary chef for several years, Frank worked his way up to Director of Operations. Now there's no end of the list of ways he contributes to our success, including finding the perfect chefs, directing daily operations, and helping grow the Blue Coat Family across the nation.
Delta Sigma Phi Alumni, Iowa State
Favorite Food to Cook:
Frank's Famous Baked Ziti
Favorite Food to Eat:
Good old spaghetti and meatballs