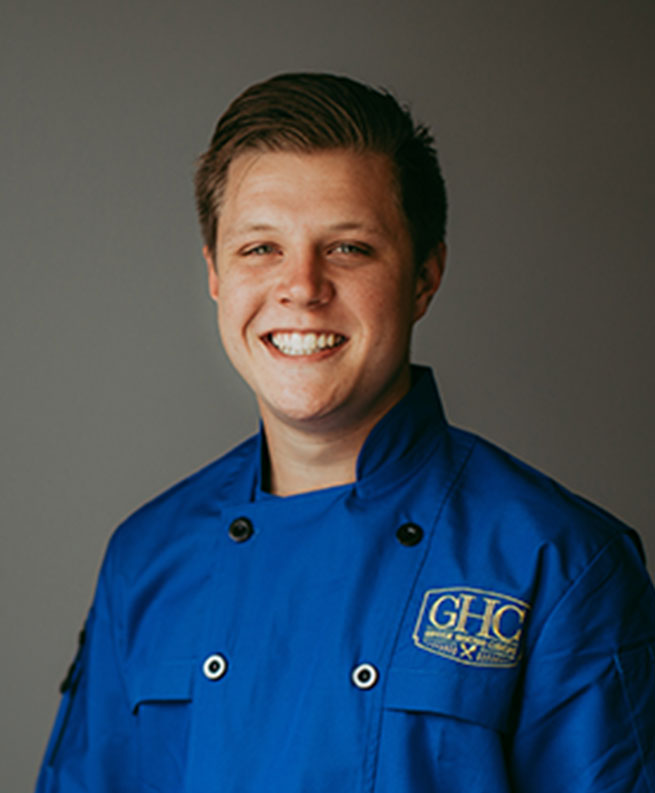 REID HOFFMAN
Traveling & Training Chef
Chef Reid joined the Blue Coat Army in 2017, and has been learning and growing with us ever since. He's worked his way from Executive Chef at University of California, Berkeley up to a Traveling and Training Chef spreading his GHC knowledge to new chefs across the nation.
When Reid's traveling the country, he likes to try sushi from different parts of the country. When he's not teaching our chefs the ins and outs of our Blue Coat service, he's making fresh pasta to enjoy at home.
Throughout his childhood, Reid practically lived outside, on farms surrounded by nature. That has been his inspiration to use everything that the earth has to offer, and sparked his passion for cooking.