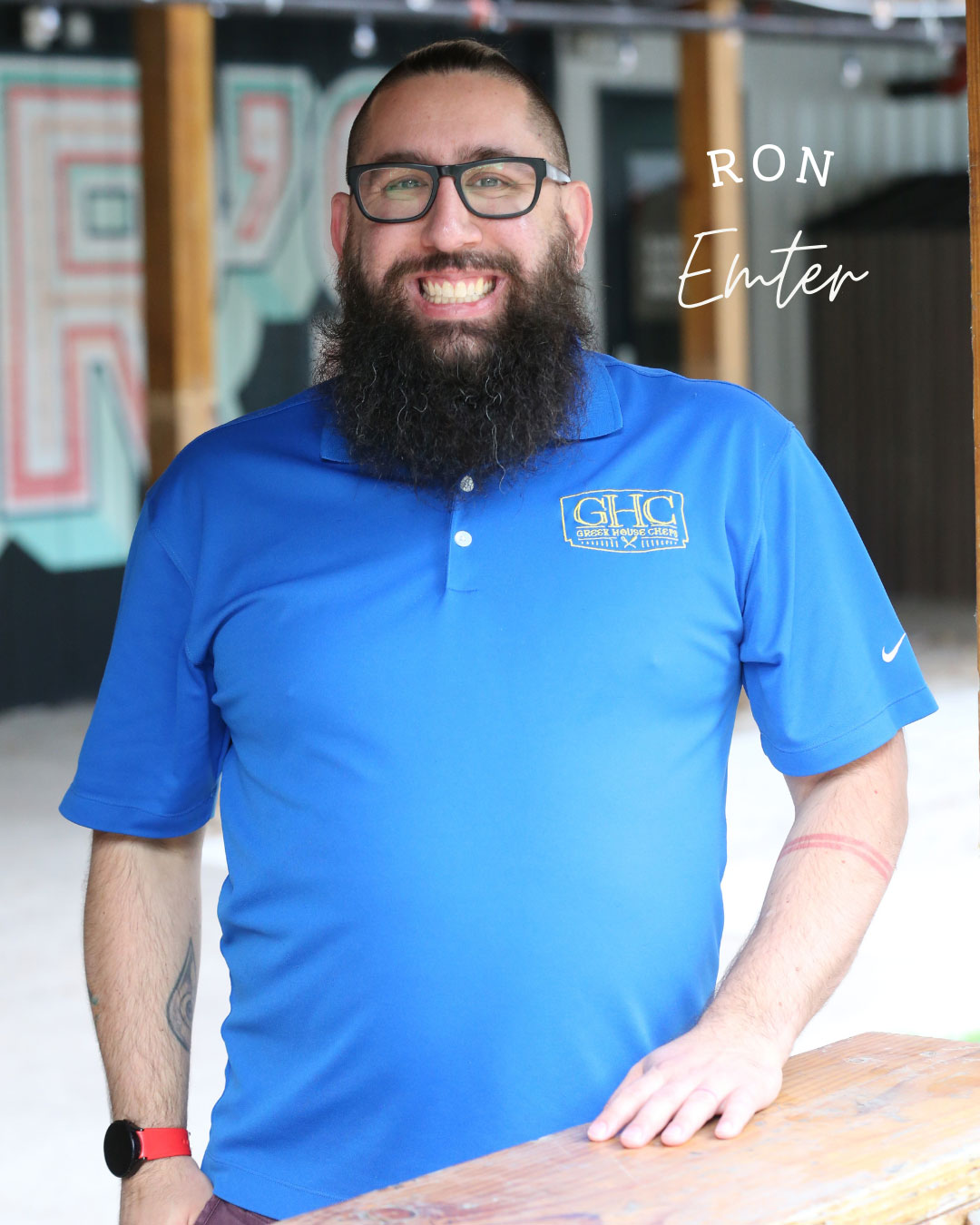 RON EMTER
Regional Manager
Ron is a key member of Greek House Chefs, where he started as a fraternity chef. Now, he's in the role of Account Manager, overseeing teams and ensuring seamless service for Chapter Houses.  
Ron prepares extraordinary meals, but is unequivocally known as a boss of the sauce, famous for his homemade BBQ sauce, pickles and fermented food creations. When he returns to his home state of Texas, Ron always drops by his old fraternity to whip of some of his famous Spicy Korean BBQ wing sauce. (Lucky students.)
How do we know that Ron is good at his job? Just ask his students' moms! At a Mother's Day brunch hosted by his fraternity, Ron loved seeing all of the mothers and sons enjoying his thoughtfully-prepared food. But he was unprepared for the mothers' visit to his kitchen where they told him they were "so relieved" to know that he was making great food for their sons. Nice job, Ron.