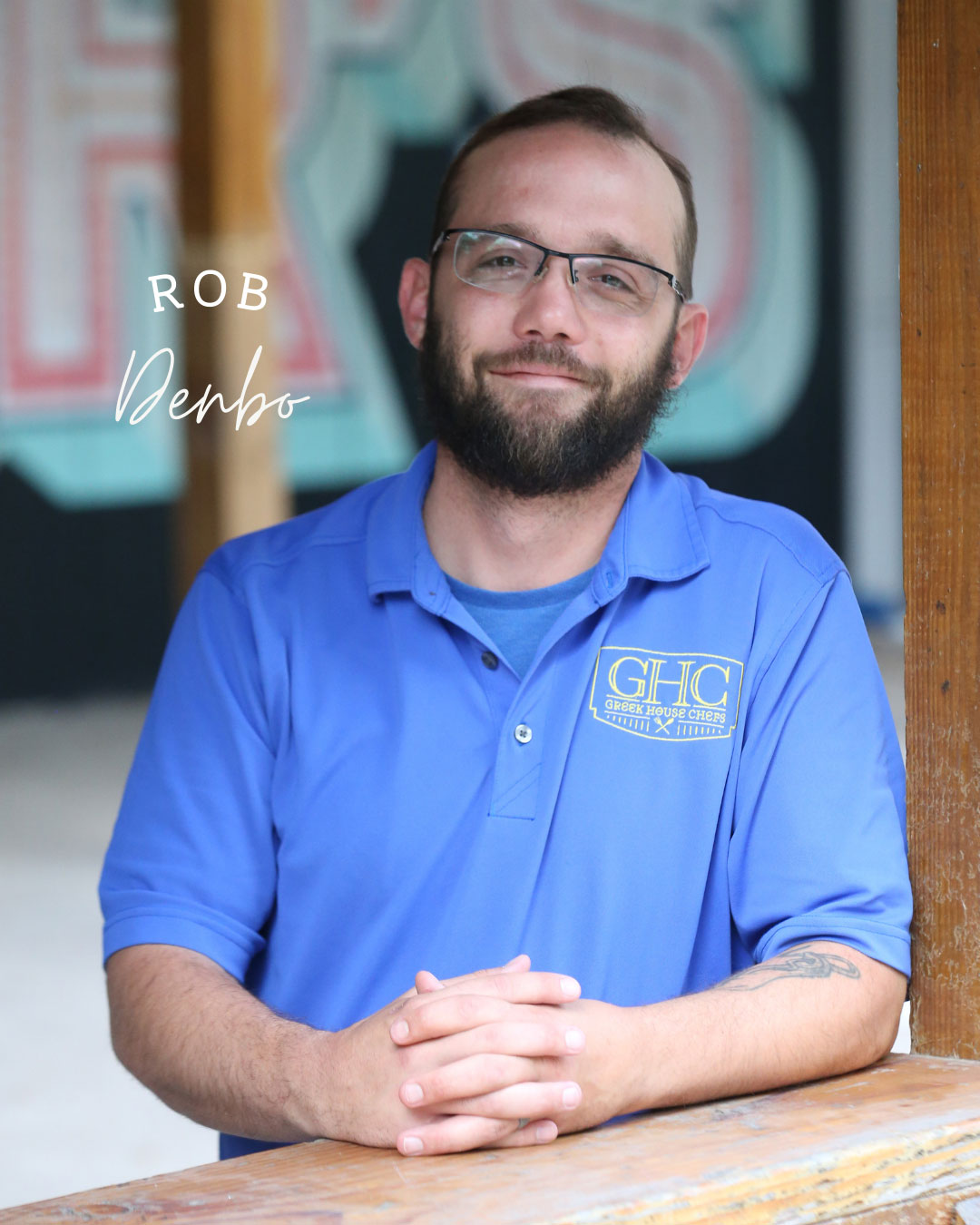 Favorite Food to Cook:
Any Italian food, but more importantly, any dish I can make with fresh pasta
ROB DENBO
Regional Manager
Rob has been a shining star in the Blue Coat Army for a several years, working his way up through the ranks. He started as a so­rority chef at Ohio State University, and has earned his place as a reliable Account Manager for our team.
Rob got his start in the culinary world as a bus boy at Outback Steakhouse. With hard work and determination, he steadily made his way to the top of the culinary food chain, gaining valuable experience at every stop.
Prior to joining Greek House Chefs, Rob's favorite job was his Sous Chef position at Z Cucina in Columbus, Ohio. He learned about creating innovative meals, working with a team and serving a variety of customers. He was also integral in helping the restaurant garner press in local magazines, news publications and even USA Today.
Rob's wife and kids motivate him to be his best and inspire him to never settle. Their encouragement shows in the rave reviews Rob receives from his sorority on the Greek House Chefs' app. When you walk into Chef Rob's kitchen, you're sure to be met with a smile and a warm plate of delicious food.
Favorite Food to Cook:
Any Italian food, but more importantly, any dish I can make with fresh pasta