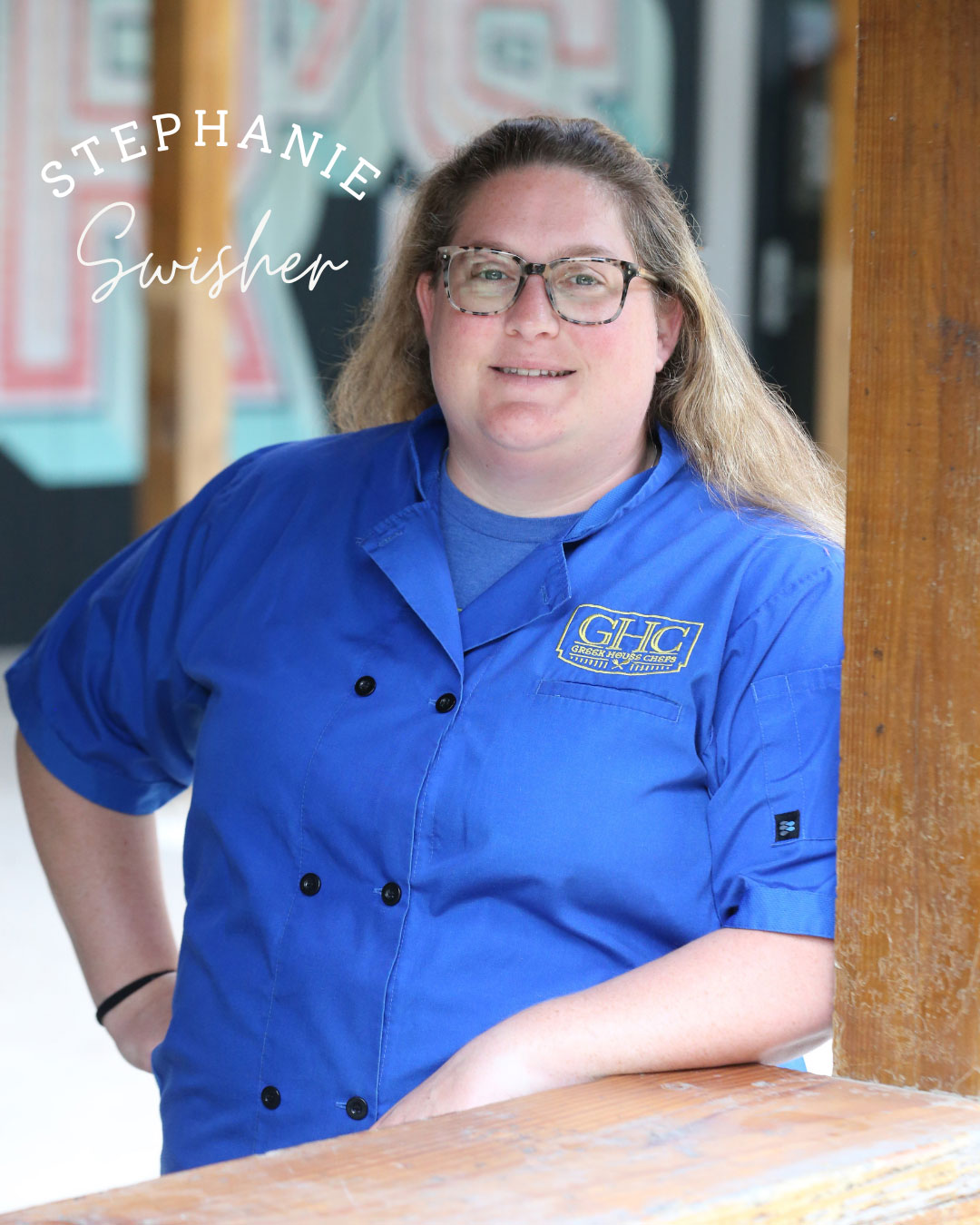 STEPHANIE SWISHER
Regional Manager
Meet Blue Coat Chef and Account Manager Stephanie Swisher. She received her formal chef training in Missouri at L'Ecole Culinaire. Her inspiration for becoming a chef, however, came directly from her grandmother. An incredible chef in her own right, Stephanie's grandmother taught her granddaughter invaluable cooking techniques and family recipes over the years.
Stephanie is extremely hardworking and enthusiastic, which is a perfect fit for the role of Account Manager. She loves sharing her passion for food with her chefs, as well as the students in the Chapter Houses. And when there's an event scheduled, Stephanie is the first one to jump in the car, making sure it all goes perfectly.
Like many of our chefs, Stephanie loves the extra time she is able to spend with her son. She says that if it wasn't for GHC, she wouldn't have the luxury of having a great work/life balance. When she does have time away from the kitchen, you'll find her, well, back in the kitchen making her favorite desserts, including pecan pie.